This is Stolen Sheep
Stolen Sheep push the standard rock-trio format by adding improvised ambient sounds, electronic samples and broad sonic dynamics to a basic structure of crashing drums and fuzzed-out electric guitar and bass, creating an intense (and sometimes surprising and haphazard) live set.
Stolen Sheep is George Middlebrooks (vocals, guitar), Jesse Wagner (bass, vocals), John Baker (guitar, vocals, electronics) and Gray Comer (drums). Originating as Middlebrooks' home recording project, Baker and Wagner came aboard to bring old songs to life onstage, and to collaborate on the creation of new songs. In 2013, Comer (who has played with Baker and Middlebrooks in Econopop) joined the band on drums in 2013 to allow Baker to transition to guitar.
The group's latest release is the UNHEARD EP.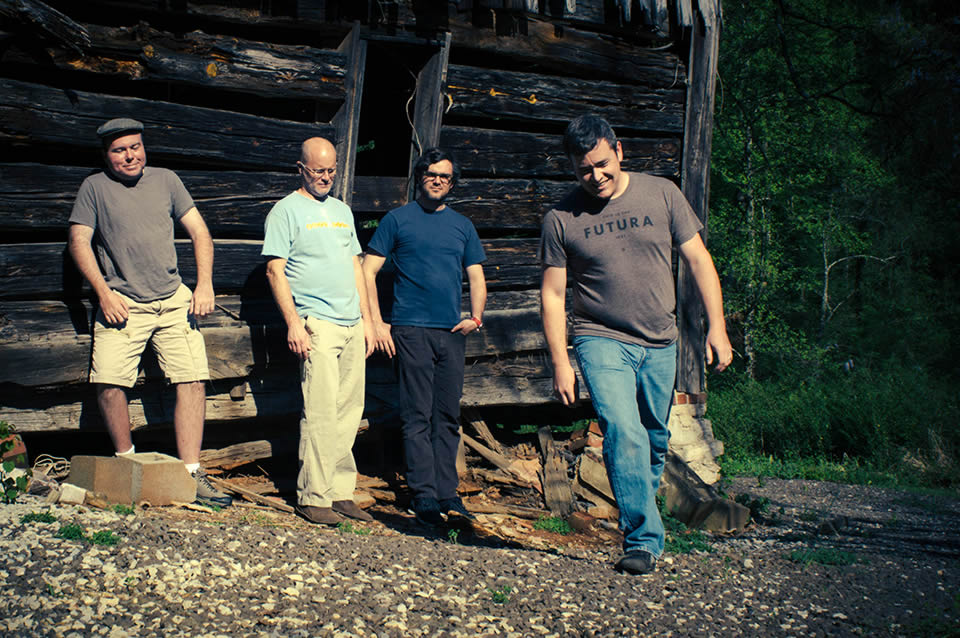 L-R: Gray Comer, John Baker, Jesse Wagner, George Middlebrooks. Download Hi-resolution photo
Press
By Steve Wildsmith, The Daily Times
---